About Robar cuenta por id APK
As you know, Garena Free Fire is a very popular Battle Royale for Android and iOS users. It has millions of daily active players around the world. The game is free to play, but it has weapons locked in the game that require money. Without these locked weapons, the player would not be able to gain victory over advanced players.
Many players invest money in these weapons and play for quite a long time. Then they switch to another game and their account is wasted along with the paid features.
Introducing the great Steal Account By ID tool that can help players get these abandoned accounts.
What is Robar cuenta por id?
This is a support tool for Garena Free Fire developed and designed to obtain Free Fire accounts that have been stolen from the original owners. This tool is ready to help the victims of FF hackers.
The main objective of this tool is to recover hacked accounts. But players can use it to hack into other people's accounts, which is extremely illegal. We strongly condemn such actions.
In addition to account recovery, players can also access Sultan accounts. These accounts carry all the operations, effects and other resources without limit.
Therefore, hackers always want to get accounts, as the skins and weapons are ready to use without money. His wish came true with Id Steal Account By.
How Robar cuenta por id By Free Fire 100% Real
Garena Free Fire is one of the most popular battle royale games for Android, to the point that it is one of the most downloaded games in history for smartphones and, in fact, it received the game of the year award in 2019 by voting popular. The hook that this game has is really huge, so millions of people come to its servers every day to play with it and compete on different maps to defeat their enemies and score points in the ranking.
However, sometimes it can happen that some players feel threatened by others, and use unlawful techniques to steal their accounts. In this way they manage to use apps to steal Free Fire accounts to disable their rivals from the competition and enjoy a much better position, for example using accounts that have a very extensive library of skins and other game extras that only they can be purchased using real money. They can then try to sell these accounts or just keep all the skins and extras for themselves.
The Account Theft Problem - Robar cuenta por id APK
Account theft using Free Fire account stealing apps is a real problem for Garena Free Fire players, who often found themselves in a situation where they complained to the game's help desk, only to find that no one was there. The Garena Free Fire Help Desk is often unable to prove that the account was stolen, so it cannot return it to its rightful owners.
Apps to steal Free Fire account with ID - How to steal Free Fire accounts with ID?
Fortunately, some users who have programming knowledge have decided to take justice into their own hands and develop apps that allow you to recover your accounts, stealing them from the person who took them away. With this technique you can return the play to whoever is using your account in an illegitimate way, recover everything you had in it, and maybe even get some more extras that have been bought by whoever has been using your account, or that the player to whom it is you have sold has decided to buy for your part. In this article we are going to explain how to steal your Garena Free Fire account using two different apps: Robar cuenta por id and PlexDZX.
First app - Robar cuenta por id APK
Robar cuenta por id is a tool developed by Latin American programmers that will allow you to recover your Garena Free Fire accounts easily and without complications. You can download this app on your Android phone and try it if what you need is to recover your Garena Free Fire account quickly and easily.
What is Robar cuenta por id APK?
Robar cuenta por id APK is a tool created for Garena Freefire, although some users also use it on other platforms. However, it is mainly made for FF and intended so that you can access other players' accounts and obtain their credentials. In short, it is an app that steals Free Fire accounts. You must remember that it is designed for legal and ethical purposes, that is, simply so that you can recover the Garena Free Fire account that has been previously stolen, and not so that you can steal other people's accounts.
This tool allows you to use data cheats using ID technology. This means that you can use the ID of an account and wait for the Robar cuenta por id to provide you with both the email and the password corresponding to that account. The app works automatically, but you will have to answer various surveys or do certain tasks that will appear on your screen in order to steal the password that has been taken from you.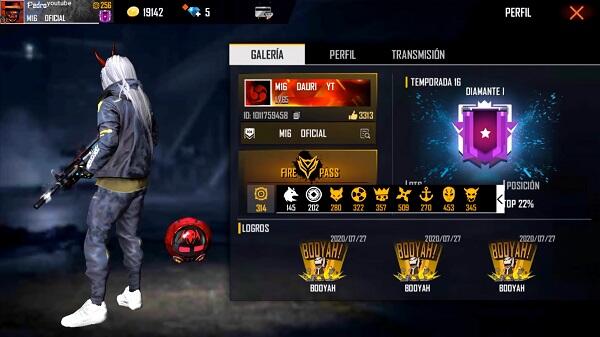 What are the surveys in this app for?
These surveys are intended to help fund the development of the Free Fire account stealing app and its maintenance costs. You do not have to pay anything to use this app, but by answering surveys, doing small tasks or watching short videos, you help its developers to receive some advertising revenue with which to finance their application.
How to Free Fire accounts Robar cuenta por id?
If you haven't used the Robar cuenta por id app before, here are the steps to follow. Do not skip any steps, or the app to steal accounts in Free Fire may not work properly.
Is it safe to use the app Robar cuenta por id APK Free?
Many players wonder if it is safe to use these types of apps to recover their accounts from Garena Free Fire. The truth is that account stealing apps are illegitimate in themselves, even if you use them for ethical purposes such as recovering your own account stolen by someone else. However, if your account has been taken away and Garena's customer service is not helping you get it back, you really have nothing to lose. And, also, if they are not able to withdraw the account from whoever took it from you, it is not likely that they will remove it from you later.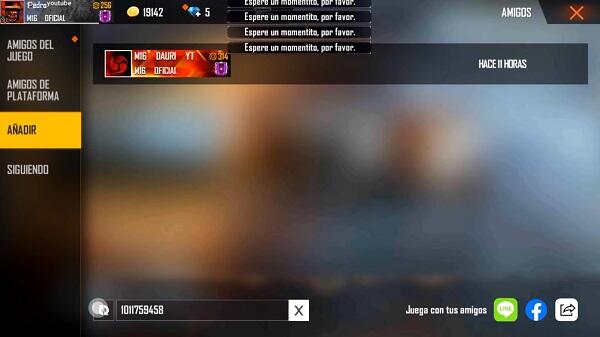 How To Download and Install Robar cuenta por id APK on Android
On this page, you can download the latest version of Robar cuenta por id APK and learn how to install it on Android. Do not download this app from scrapped websites that may damage your device or steal your data. Please download it from this website, the official website, or third-party stores.
Rather than presenting the same old method, we are going to show you a new one. Take a look at the steps below in order to download and install the app on your phone. If you are in this section then you have not previously used the app. Install the app on your Android-based smartphones or tablets by following the steps below.
1. Download
You cannot download it from the Google Play Store. Don't worry, we are here to help you in any way we can. Download Robar cuenta por id APK for Android here.
Click the "Robar cuenta por id APK" Download link given above and wait 8 sec and click "Download Robar cuenta por id APK" after click, Robar cuenta por id APK download automatic start.
2. Allow unknown sources
Go to Settings on your Android phone or tablet. Tap the "Apps & Notifications" option. Click "App Permissions" on your phone. Select "Install Unknown Apps" at this point. To access the Chrome option, click the icon or its name. Turn on "Allow from this source" and go back to the home screen of your phone.
3. Install the application
Once you finish the above steps then Open Browser and go to the Downloads section. The installation process can be started by tapping on the Robar cuenta por id APK file. If you don't see any restrictions on the screen, you can continue with the installation. When prompted, click "Install". Do not close the installation window as it may cancel it. It will take the Robar cuenta por id app between 30 seconds and 1 minute to install all required files on your android phone. Upon completion of the installation, you will see a final screen with the options "Done" and "Open". To get started, simply click "Open" to watch some exciting movies. You can also tap Done to return to your phone's main screen.
An overview of the advantages and disadvantages of Robar cuenta por id APK
Advantages
It's super easy to use, even for beginners.
It has a lot of outstanding and useful features.
There are no limitations to using the app.
It is free to use.
Disadvantages
It doesn't seem that Google always checks if you download games from third-party sources. As a result, it is harmful.
Your phone can be damaged or stolen Data if you download APK files that contain viruses.
It is possible that your games will not automatically update because they do not always have access to the Google Play Store.
Frequently Asked Questions [FAQs] of Robar cuenta por id APK
Q. How much does Robar cuenta por id App cost?
Ans. The application is free and users will not be charged a fee to use it on their phones or other devices.
Q. Can I update Robar cuenta por id on my Phone?
Ans. Automatic updates will be unavailable since Robar cuenta por id APK is developed by a third party. As a result, you must manually update the app by removing the old version and installing the new version.
Q. Does Still works Robar cuenta por id App?
Ans. The application is very active, but sometimes you may encounter server downtime errors, lags, and buffering issues. Your phone may also have other alternative apps if this doesn't work.
Q. Is Robar cuenta por id HD safe to use?
Ans. Our anti-virus software tools have detected no malware in this APK, so it is absolutely safe to use.
Q. How risky is it to use this app?
Ans. As of now, there are no legal complaints or issues. We will notify you if there is any risk associated with this application. Since most apps have legal issues, it's best to avoid them.
Final Thoughts
The following guide is all about Robar cuenta por id Apk, please read it and follow it step by step, you shouldn't have any problems downloading and installing it. Also, if you have any problems downloading and installing or if you have any other questions or concerns regarding the app. It is really fun to use the app because it has great features that make the app more powerful and enjoyable for millions of users. You can check out what is waiting for you in Robar cuenta por id with the app.
Using this app is completely safe, and you can use it anywhere and anytime. You are not required to register, and you can share it for free with everyone you know today!